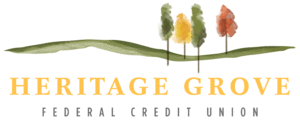 Tony Thiessen
Business Name: Heritage Grove Federal Credit Union
SBBI Business Category: Credit Union
About Our Business:
We are a full service, local financial institution that provides checking and savings accounts. We also offer loans of many types. Best of all we are local and our staff all live and work in our community.
Website: https://www.ourgrovecu.com
Phone Number: 503-485-4379
Email: tthiessen@ourgroveCU.com
Ideal Customer: Anyone who is not happy with current banking relationship or is looking to buy a car, boat, RV or motorcycle and needs a loan.