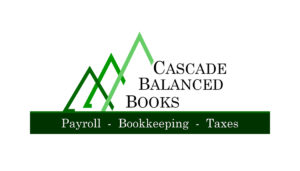 Member: Alicia Aiken
Business Name: Cascade Balanced Books
Tag Line: "Your friendly bookkeeping and payroll specialists"
SBBI Business Category: Bookkeeping and Payroll
About Our Business: We are a full service bookkeeper. We provide reconciliations, bill pay, AR, AP, budgeting, financial statements, data entry, payroll, payroll taxes and other tax filings.
Website: http://www.cascade-balancedbooks.com
Phone Number: (503) 967-3219
Email address: alicia@cascade-balancedbooks.com
Ideal Customer: Small to medium sized businesses. We also do personal bookkeeping to help individuals with budgeting, bill payment and reconciliations.