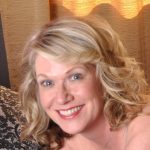 Susan Ciccarone
Business Name: NW Boomer & Senior News
SBBI Business Category: Advertising
About Our Business:
NW Boomer & Senior News puts advertisers in touch with the largest most affluent generation Boomers & Seniors. Four separate editions are distributed to 13 of the most populated counties in Oregon & Washington. Currently 64,000 copies are distributed through our conveniently located newsstands. Our loyal readers have the option to pick up a copy, have it mailed to them, or visit us online where additional content is available.
Website: http://www.nwboomerandseniornews.com/
Phone Number: 503-999-1699
Email: sciccarone@nwseniornews.com
Ideal Customer:  Anyone wanting to advertise to the largest most affluent demographic.